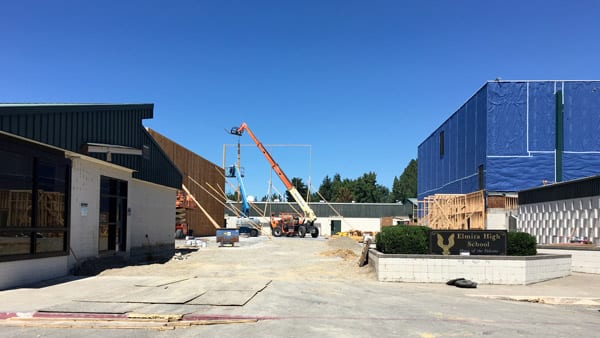 GBC Takes Safety Seriously
Environmental Health and Safety is a core value at GBC Construction. Each job site diligently works to create an environment that is free from all injuries.
Our safety goals are accomplished by:
Encouraging and empowering all employees to identify unsafe conditions and stop unsafe acts.
Pre-task planning at all stages of the project.
Continued education for all employees.
OSHA 30 training requirements for foreman level and above management.
Close collaboration with our clients to ensure all public safety needs are exceeded.
Job site audits, weekly safety meetings, and sharing lessons learned.
Prompt reporting of all injuries and near misses.
Daily subcontractor coordination
GBC Construction continues to successfully demonstrate that high risk activities can be accomplished, without compromising quality, schedule, or safety. GBC Construction employs a full time Construction Health and Safety Technician (CHST) certified by the Board of Certified Safety Professionals (BCSP).
GBC Construction's current EMR is .58